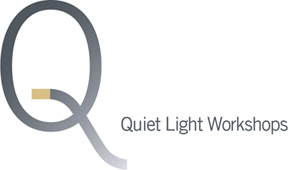 Great Smoky Mountains National Park
Gatlinburg, Tennessee - April 30 - May 3, 2015

Wildflowers in the Smokies! April is when the wildflowers hit their peak and you can join us as we return out the finest locations and beautiful scenery. Dogwood, trillium, squaw root, Jack-in-the-pulpit, bishop's cap and Solomon seal are just a few of the many wildflowers to be found in fields in the park.

Great Smoky Mountains National Park lies in the beautiful mountains along the Tennessee and North Carolina border. Spring is a spectacular time of year to be in the park. Great Smoky Mountains is also the most visited National Park with 9 million visitors each year. Join us as we spend 4 days in the park among its majestic mountains, cool streams, wide valleys and variety of forests in the glory of spring flowers. Great Smoky Mountains National Park comes alive in the vast vistas and in the subtle details found everywhere.

With peaks over 6,000 feet, over 100,000 species of plants and animals and over 84" of rain a year filling the rivers with names like The Oconaluftee, Cataloochee, Little Pigeon and more, the Smokies are one of America's premier parks and the one park with so much diversity. You can be in the pine forests at higher elevation in the morning and in the boulder strewn stream beds in the afternoon, and then spend a quiet evening shooting the sunset, deer and black bear in Cades Cove. The terrain of the Smokies includes granite cliffs and soft rolling mountains. Clouds hang in the morning air in the valleys as the mountain peaks rise above. Sunrise is especially wonderful in the Smokies.

But the history of the park is varied as well. As late as 75 years ago the area was heavily logged. Settler's had come into Cades Cove and Cataloochee Cove and began farming. Some of these farms remained active into the 1990's. Log cabins still are preserved in Cades Cove, Roaring Fork and Oconaluftee and can make for some beautiful images.

Join us as we explore this jewel of a National Park. Our Workshop will focus on getting you the very best images of the park's wildflowers. Our schedule, while setup initially, will change day to day based on weather and light. We will spend enough time talking photography techniques to give you a better understanding of Photoshop techniques and workflows to enable you to make the best fine art prints. We will also cover basic ways of "seeing" images before you click the shutter and how to take that pre-visualized view and turn it into reality in your photograph.

Evenings will be spent talking about photography and whatever else the conversation wanders into. We try and shoot a sunrise shot on one day and sunset on another in order to keep our days reasonable while giving us the best light in which to shoot. Days will be spent within the park along rivers, ridgelines, or in the coves. Opportunities abound.

Itinerary: (subject to change based on weather conditions)

Thursday
We'll start of at 2pm in the hotel conference room for our first meeting and get to know each other. There will be an opening lecture on "seeing" your vision. And then head up for a few evening shots in the park. We'll shoot a sunset at Morton Overlook, one of the most photographed scenes in the park

Friday
Sunrise along the ridges. We'll try to get one of those Great Smoky Mountain sunrises along the Deep Creek Valley and then return for breakfast and a quick get together to review work. After lunch we will find the wildflowers in the park along one of the many rivers, returning in the afternoon in time for everyone to get dinner. A lecture on Photoshop and workflow methods in the evening.

Saturday
We'll head to Greenbrier after an early breakfast to take the easy Porters Creek Trail and photograph the wildflowers along the way. In the afternoon we will head down to Cades Cove for late evening light and sunset. Dinner will also be a "picnic in the park".

Sunday
Today we will head to Roaring Fork where we can find a mix of settler's cabins, the rocky Roaring Fork River and the Thousand Drips Water Falls. Of course wildflowers abound along the entire stretch of this rustic gravel road. . After dinner in town we'll gather for a review of work from the day and talk about workflow methods before ending the workshop.

Maximum Class Size: 12

Price: The workshop price is $850.00. Price does not include transportation to or from Gatlinburg, hotels or meals, except those we will supply when shooting in the field.

Travel: You are responsible to get to the base location hotel by the start time of the workshop. Once we are together we will discuss carpooling options. If you would like to be included in carpooling possibilities from any airport locations please indicate that on the registration form.

You can cancel up to 60 days prior to the workshop and receive a refund, minus a $50 processing fee. Less than 60 days prior to the workshop there is no refund (unless your space can be filled, and then a $100 cancel fee), or you may apply it to any Quiet Light Workshop program

Workshop Notes: Thursday night we will discuss the experience and desires of the group and possibly alter our schedule based on participant's wishes and what they would like to shoot the most. We will also discuss carpooling options for the week. Please be advised cell phones do not work inside the park. There are plenty of interesting things to do around the area for any non-workshop members from hiking to shopping, artist studios and other attractions.

Experience: Basic understanding of your camera operation (bring your manual – I always have mine!).

Suggested Equipment: Any Digital SLR with lens or lenses that range from wide angle (24mm or less) to telephoto, tripod. A film SLR is fine, but film processing is not available, if you are going to shoot film we suggest you bring some prints or slides if you would like to participate in any critiques. Another option would be to shoot some digital as well. Cameras larger than 35mm are also acceptable, although 4x5 might be too cumbersome to work with on this workshop. If you would like to shoot 4x5 please contact us first and discuss the options. A laptop for image editing, flash drive to share images, macro lens or close-up diopter, polarizing filter, long telephoto for wildlife (300+mm) or 2x convertor, split field neutral density filters

Clothing: Appropriate outdoor clothing, including hiking boots and foul weather gear.

Workshop Schedule

We are currently working on our schedule for additional workshops in 2017 & 2018 workshops. Have an idea on where you'd like one to take place - drop us a line!

If you are interested in more details please contact us as soon possible so you will get the latest information and first chance to sign up for a trip.




Email us to be put on the list to receive updates!