October 21, 2010 - Richard Mack's work from both The Lewis & Clark Trail American Landscapes and Great Smoky Mountains National Park: Thirty Years of American Landscapes is on display during the month of Ocotber at the Starbucks Roscoe Village at 2320 Roscoe, Chicago. There will be an artist reception and book signing on October 21st from 5-8pm.
November 2, 2010 - Steve Azzato will be on WTTW's Chicago Tonight which airs between 7:00 - 8:00pm in the Chicago Area and online. Steve will be talking about his new book Their Love of Music and showing some of the photogrpahs and recounting stories from the making of this magnificent book.
November 13, 2010 - NBC's Today Show, Steve Azzato will be on air with Lester Holt, who wrote the foreword for Their Love of Music discussing the book and the process of making it, artists they've interviewed and much more.
November 22, 2010 - Their Love of Music Book Release Party at SPACE in Evanston, Illinois. From 6:00 - 10:00 pm. Open to the public. Steve will be signing the new release at this great music venue in Evanston - and who might show up and play? Be there to find out!
Keep abreast of the latest developments on the Quiet Light Publishing blog and the special Their Love of Music blog!
Our Newest Release!
Their Love of Music
A portion of the profits from this book are being donated to the Susan G. Komen Breast Cancer Foundation and the Juvenile Diabetes Research Foundation Illinois.

About Their Love of Music
"I agreed to write the foreword for Steve's book based on conversation and seeing some sample pictures from the concept. Having returned to my office to find a copy last week, my reaction was that it is amazing work and he should be proud! I'm very pleased to be a part of the project."
"It is unlike anything I've ever seen and what I love about it is the fact that the portraits are just that...not on stage, not 'action' shots. And I also really like the fact that there are plenty of people I know and plenty of people I don't."
"The pictures are unbelievable, so crisp…it will be on everybody's coffee table after the holiday season"
"Wow! You weren't kidding that is an awesome spread. And I don't even recognize maybe as many as half of those names. But it makes me want to know them just based on how many I did know. Dave Mason...awesome! Dave Brubeck...even awesomer! I loved seeing Nicholas Tremulus, Shemekia Copeland and all the other Chicago talent. Very cool guys!"
"I starting looking at the PDF of the book online last night, intending to just get a taste of it, and wound up going through all of it. It just pulls you in. The portraits are exceptional. There are quite a few artists I did not know. The photos and quotes make me curious to hear their music, too. Which is as it should be. Congratulations to Steve on an extremely impressive effort. I'll have to get me one."
"I've devoured the book. It's residing on my coffee table for all to see. WOW."
Great Smoky Mountains National Park:
Thirty Years of American Landscapes
About the Great Smoky Mountains Book
"This is the finest coffee table book we've ever seen on the Great Smokies! Park employees are buying it as gifts."
"I took some peaceful...thoughtful time with your book. Beyond the exquisite technical execution there is a profoundly sensitive eye... that is quite revealing of your self... and at the same time revealing you as a natural extension of the observation. To be able to reveal yourself to the world through the visual poetry of your craft is a beautiful and dare I say rare gift. I was...awed. "
"As the name of his company, Quiet Light Publishing, suggests, these are photos that are serene, calming and photographed in beautiful, sometimes subtle light. One doesn't always shout "Wow!" with the exclamation mark immediately because of that innate quietness, but one might whisper a muted "wow" after soaking up a beauty like Sunrise, Newfound Gap, November 2008 or the gorgeous black and white, Cosby Creek, May 2006."
The Lewis & Clark Trail
American Landscapes
ISBN: 978-0-9753954-0-0
11" x 13" 256 Pages with 248 images and one illustration
4.8 lbs. in weight.
Limited Edition
The Lewis & Clark Trail
American Landscapes
About the Lewis & Clark Book
"This may be the most beautiful of the many Lewis and Clark coffee table books published over the past few years. If you've ever wondered what it must have been like to be with Lewis and Clark on their monumental journey, looking at Mack's beautifully rendered images is"
"The Lewis & Clark Trail American Landscapes is a 256-page full color slab of a book. It's a rapturous representation of the American landscape, seen both in the grand wide-angle vistas and in the surfaces of wildflowers and water. It's a book that John Muir would've liked."
"A beautiful book of photographs of the Lewis & Clark Trail"
"Nobody else has done this book... A fabulous and beautiful book about photography & history."
"This book is absolutely gorgeous!"
"This is one of the best books on the trail. Richard's photography makes you feel like you are right on the trail with Lewis & Clark!"
"The Land as the captains viewed it... This handsome book's price tag reflects its exceptional production values."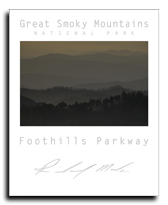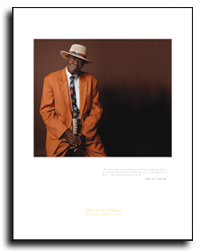 Eric Hoffer Award for Books 2010
- Best Art / Photography & Coffee Table Book, Silver Medalist
Eric Hoffer Award for Books 2010
- Grand Prize for Best Book, Finalist
Benjamin Franklin Book Awards 2010
- Best Cover Design Large Format, Gold Medal
Book of the Year Awards 2010
Foreword Magazine
- Best Photography Book, Finalist
Eric Hoffer Award for Books 2007
(formerly The Writers Notes Book Award)
Excellence in Independent Publishing
- Best Self-Published Book, Gold Medal
Benjamin Franklin Book Awards 2006
- Best Coffee Table Book, Silver Medal
Benjamin Franklin Book Awards 2006
- Best Nature Book, Silver Medal
Sappi Paper Printing Awards 2006
- Silver Medalist
International Photographer of the Year 2005
International Photographic Awards /
The Lucie Awards
- Nature Book of the Year, Silver Medal
2005 Photography Book of The Year Award,
Independent Book Publishers Association
- Finalist