In This Issue

The Quiet Light Publishing website and Shop have had a make over which we believe will help you navigate around the site easier. The Gallery / Shop now has categories for each project where you can find everything from the related books and prints to Limited Editions and note cards.
Go to the Quiet Light Publishing Store!
Quiet Light Publishing is pleased to announce that award winning photographer Jill Buckner, based in Atlanta and Chicago, is now part of the talent here with Fine Art Prints available online and is part of the Two Photographers|One Vision Project. She has been a commercial photographer for close to 30 years specializing in architectural photography, lifestyle photography for advertising clients and portraits of executives and families across the country. Her fine art work includes beautiful Black & White images of baby parts. She is also an accomplished landscape/cityscape photographer. Her work can be seen in the Quiet Light shop.

Quiet Light Workshops are photography workshops for photographers of all levels. We travel to great locations around the world and help you learn how to get better images! Quiet Light Photography Workshops offer people interested in nature, landscapes and travel photography the ability to hone their skills in the digital world of photography today. Each workshop will enable you to expand your skills with your camera, teaching or enhancing your knowledge of composition, color balances, and color calibration to get consistent work results. Our workshops are designed to take you to some of the best landscapes the lens can see! Read More at:
Our Next Workshop is
Fall Colors
Great Smoky Mountain NP
October 26-31, 2012

Azzato on PBS & NBC
Steve Azzato Appeared on the PBS program Chicago Tonight on Nov 2 and was interviewed by Phil Ponce about his new release Their Love of Music. If you missed it use this link:
Steve appeared on NBC's Today Show on Saturday, November 13 with Lester Holt and Amy Robach. If you missed it you can see it here. Steve on NBC Today Show. Steve also appeared on WGN Radio with Rick Kogan. Listen here: Steve on WGN
Richard Mack on NBC
On Sunday December 4, 2005 Richard appeared on the NBC Nightly News in a spot about the book and his travels along the Lewis & Clark Trail. If you missed this great feature you can use the link above to view it, then tell all your friends about it!
This spot brought us record sales and national attention. See why by clicking on the link above. Richard was also on the Chicago Tonight Show.
To see other TV, radio interviews, and appearances from our photographers please visit our News & Events page by using the links at the top of the page.

Get the latest information on what's happening with Quiet Light Publishing on our blog! We talk about publishing, photography, travel and our photography workshops. Check out what's been talked about already and add your voice to the conversation.
Follow Quiet Light Publishing and our photographers at the following places!



Quiet Light Publishing on MySpace
Richard Mack Photography and Blog
Steve Azzato Photography and Blog
Their Love of Music on

& MySpace

Please pass this eNewsletter on to anyone you know who might be interested in these books, prints or workshops! And if your received this from someone you can sign up for the Quiet Light Publishing eNewsletter - sent about 4 times a year - with specials and discounts in our store and workshops!
Know someone you think would like this eNewsletter? Then pass it on or visit our website to sign up or use the link provided in this email!
We do not share our list.

The Quiet Light Gallery features Fine Art Prints, Limited Edition Posters, note cards, and posters from our photographers. Each is printed to the highest standards of the artists and are signed by the artist.
NEW WORK From photographers Richard Mack & Jill Buckner! Images from their project Two Photographers | One Vision includes images from Italy and Morocco! Jill & Richard travelled on assignment to Italy and Morocco to capture the beauty of these places. In Italy they were working for a tourism company and in Morocco on a possible book whose working title is Treasures of Morocco: A Sensual Feast of Color. It is seldom two photographers can work seamlessly together and create one body of work with cohesiveness such as this. They honestly do not know which one of them shot which image for the most part. The fine art prints will be signed by both artists! An eBook on the project and gallery openings are in the works for Two Photographers | One Vision. See more on the Quiet Light website under Two Photographers.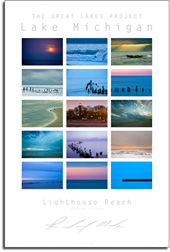 Another offering by Richard Mack is from his work on the Great Lakes Project. This poster is from images taken at one location - Lighthouse Beach in Evanston, Illinois. It is printed on Epson Enhanced Matt paper and is an exceptional value at only $49.00 for an 18x24 print or $75.00 for one which is 24x36.
We also offer Richard's prints and Limited Edition Posters from his books The Lewis & Clark Trails American Landscapes, prints, posters and note cards from Great Smoky Mountains National Park Thirty Years of American Landscapes and a selection of Triptychs from various places.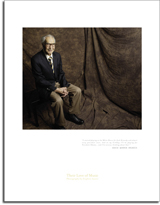 And we are constantly updating the offerings of the Limited Edition Prints from Their Love of Music by Stephen Azzato in our gallery. The collection which will grow as artists are available to sign their prints. These prints are 17x22" and signed by both photographer Steve Azzato and the featured musician and inlcudes their quote from the book Their Love of Music.
We are constantly updating our offerings, so make sure you check back often, whether you are looking to add to your personal art collection or are looking for artwork for a corporate collection.
Of course you can purchase our books at your favorite book seller, but at Quiet Light Publishing all books are signed by the photographers! And we have the occasional special offers on our books and terrific deals when you buy more than one title at a time - like our great deal on all three titles for just $150.00. If you already have one of our books think about getting another for yourself or as a gift for someone!
Go to the Quiet Light Publishing Store now!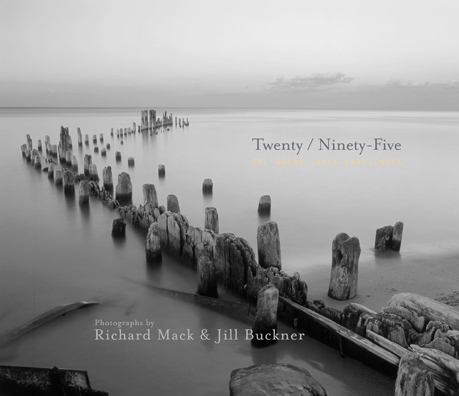 Richard Mack is currently working on a new project documenting the natural beauty of the five Great Lakes which border the United States and Canada. This project will also include the cities and industrial areas as he looks at how man has effected the ecosystem of these bodies of water.
The Great Lakes contain twenty percent of the entire world's fresh water and ninety-five percent of North America's fresh water. This includes all rivers and streams, lakes, ponds, and snow melt. It is what we do with this precious body which will affect mankind in future generations. See more about this project by going to the Great Lakes Project page and preview the work to date. Prints are also available in the Quiet Light Publishing shop.
Two Photographers | One Vision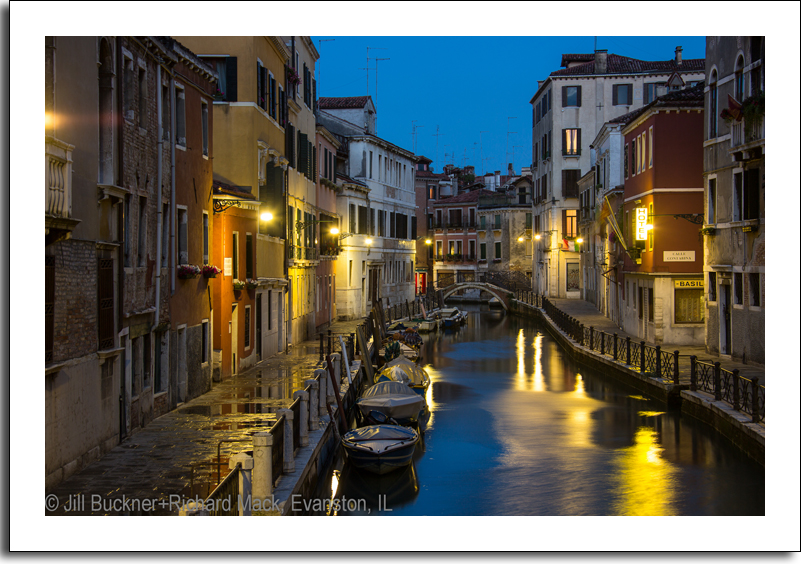 Jill Buckner and Richard Mack travelled on assignment to Italy and Morocco to capture the beauty of these places. It is seldom two photographers can work seamlessly together and create one body of work with cohesiveness such as this. The assignments were for different clients but have become one project. They could be blocks apart and yet knew the type of shot the other was doing so they would not duplicate each other. They honestly do not know which one shot which image for the most part. The Fine Art Prints will be signed by both of them! An eBook and gallery openings are in the works.
See more about the project on the Two Photographers | One Vision page.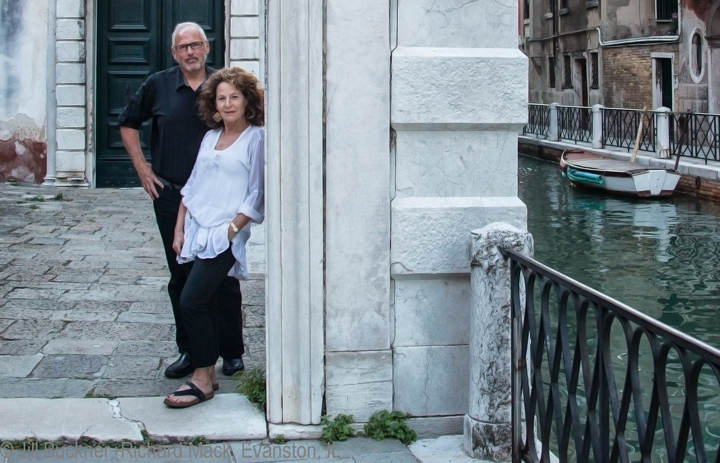 Prints are available from Quiet Light Publishing in the shop.