In This Issue

The Quiet Light Publishing website Shop has categories for each project where you can find everything from prints for the related books to Limited Editions, Folio's and note cards.
Go to the Quiet Light Publishing Store!

Quiet Light Workshops are photography workshops for photographers of all levels. We travel to great locations around the world and help you learn how to get better images! Quiet Light Photography Workshops offer people interested in nature, landscapes and travel photography the ability to hone their skills in the digital world of photography today. Each workshop will enable you to expand your skills with your camera, teaching or enhancing your knowledge of composition, color balances, and color calibration to get consistent work results. Our workshops are designed to take you to some of the best landscapes the lens can see!
Workshops scheduled for 2014 in Zion NP, Great Smoky Mountains NP, Pictured Rocks NLS, Italy and more!

Get the latest information on what's happening with Quiet Light Publishing on our blog! We talk about publishing, photography, travel and our photography workshops. Check out what's been talked about already and add your voice to the conversation.
Follow Quiet Light Publishing and our photographers at the following places!



Quiet Light Publishing on MySpace
Richard Mack Photography and Blog

Please pass this eNewsletter on to anyone you know who might be interested in these books, prints or workshops! And if your received this from someone you can sign up for the Quiet Light Publishing eNewsletter - sent about 4 times a year - with specials and discounts in our store and workshops!
Know someone you think would like this eNewsletter? Then pass it on or visit our website to sign up or use the link provided in this email!
We do not share our list.
Richard Mack is currently working on a new project documenting the natural beauty of the five Great Lakes which border the United States and Canada. This project will also include the cities and industrial areas as he looks at how man has effected the ecosystem of these bodies of water.
The Great Lakes contain twenty percent of the entire world's fresh water and ninety-five percent of North America's fresh water. This includes all rivers and streams, lakes, ponds, and snow melt. It is what we do with this precious body which will affect mankind in future generations. See more about this project by going to the Great Lakes Project page and preview the work to date.
Prints are also available in the Quiet Light Publishing shop.
Our Holiday Gift to You - 25% Off everything in the Quiet Light Publishing store!
Happy Holiday's to all of our friends! You can now purchase everything in our store from books to fine art prints and take 25% off when you use the coupon code Holidays2013 during checkout! Books make great gifts for everyone on your list. You can also bundle several books together to get even more savings!
Of course you can purchase our books at your favorite book seller, but at Quiet Light Publishing all books are signed by the photographers! And we have the occasional special offers on our books and terrific deals when you buy more than one title at a time - like our great deal on all three titles for just $150.00 and then take 25% off that price! If you already have one of our books think about getting a different book for yourself or as a gift for someone!
Fine Art Prints, notecards and the project Folio's of our photographers are the perfect gift for those who love great artwork. The folio's are a great value with 10-12 prints in each folio for one low price. Prints from the Lewis & Clark Trail, Great Smoky Mountains National Park The Great Lakes Project as well as many others, Italy, France, Great Britain, Scotland, Argentina are also available. In addition prints of those musicians in Steve Azzato's book Their Love of Music. Check it out!
Shop now at Quiet Light Publishing's store.

The Quiet Light Gallery features Fine Art Prints, Limited Edition Posters, note cards, and posters from our photographers. Each is printed to the highest standards of the artists and are signed by the artist.
An offering by Richard Mack is from his book Great Smoky Mountains National Park: Thirty Years of American Landscapes. This poster is from Cades Cove of the deer in the mist. It is printed on Epson Enhanced Matt paper and is an exceptional value at only $49.00 for an 18x24 print or $75.00 for one which is 24x36. See it now in our shop.
We also offer Richard's prints and Limited Edition Posters from his books The Lewis & Clark Trails American Landscapes, prints, posters and note cards from Great Smoky Mountains National Park Thirty Years of American Landscapes and a selection of Triptychs from various places.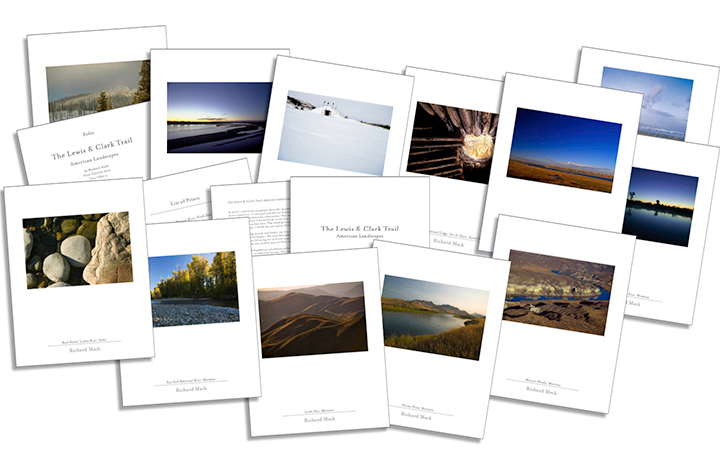 Folio's from our photographers consist of 10-12 prints from their bigger bodies of work. Each folio consists of ten to twelve 8 1/2" x 11" prints, with a 3-4 page text signature and presented in a folder. The image size is roughly 6 1/2" in width. Each is printed on archival fine art paper using archival inks to the exacting standards of the photographers. Each folio is signed and numbered by the photographer. Read more about the Folio's.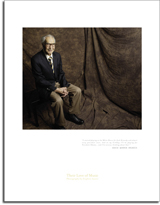 Limited Edition Prints from Their Love of Music by Stephen Azzato in our gallery. The collection which will grow as artists are available to sign their prints. These prints are 17x22" and signed by both photographer Steve Azzato and the featured musician and includes their quote from the book Their Love of Music. If you want a fine art print of any of the artists in the book just contact us and we can get it to you signed by photographer Steve Azzato. See prints offered in our shop.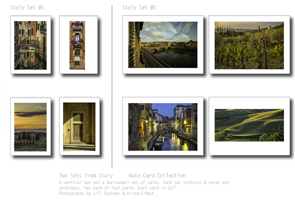 Don't forget you can get note cards for stocking stuffers! We offer 4 sets of note cards from Great Smoky Mountains National Park, and 2 sets each from Italy and Morocco! See more now!
We are constantly updating our offerings, so make sure you check back often, whether you are looking to add to your personal art collection or are looking for artwork for a corporate collection.
Go to the Quiet Light Publishing Store now!